Boeing, Fujitsu teams to reduce aircraft maintenance times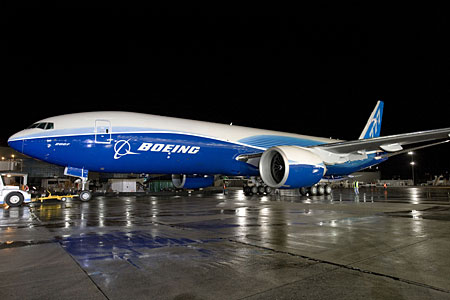 Boeing and Fujitsu recently teamed to develop a RFID powered solution designed to reduce maintenance times that are required to check oxygen generators stored above the seat in Boeing's 777 aircrafts, reports computing.co.uk.
Airlines must continuously monitor these safety critical items for their manufacturing and expiration dates, as well as record the part numbers as generators are replaced. Using a RFID handheld reader one person is able to scan the entire collection of oxygen generators and read the tags with all of the information.
The previous system required all panels had to be opened, meaning an aircraft would remain stationary and out of commission for extended periods of time, sometimes as long as thirteen hours, the report said. With the new system, however, a single individual with a handheld can capture and log the necessary data and check all oxygen generators.
Read more here.