Easier, better identity on the horizon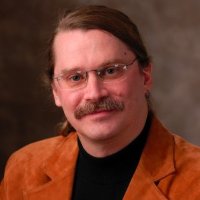 One of the most exciting things that will happen in the next year or two is the confluence of a few major trends. It's exciting because, together, they promise to make security and identity better and more manageable than it has been in the past.
Before I start, let me point out that these end-of-year articles, talking about the year ahead, often pretend that nothing happened the past 12 months. But these changes are happening now. They've been happening for a while. Furthermore, it's not going to be complete in 2012. By the time 2015 rolls around, we'll look back at 2012 and say that's when it really took off.
The first of these changes is BYOD (Bring Your Own Device) computing. BYOD is a much better term than "consumerization" and really portrays the meaning that many of us are buying smart phones, tablets or laptops to use them on a work network. The tension this creates is predictable.
On the one hand, the organization benefits from reduced equipment costs and the end-user is able to select their device of choice. On the other hand, there are management and security problems with these new devices. How to set up, maintain and secure BYOD devices is an issue for IT departments.
For many organizations, however, it isn't as bad as one might think. We've been casually setting up employees' home computers for years — and gritting our teeth as their family used it, too. Yes, there are challenges, but they aren't completely new. Let's also be blunt and say we have to do this because the CEO got a new iPad and wants to use email on it. Most BYOD deployments start that way — the IT department balks until someone in the C-suite demands it. Then it gets done.
In 2012 and beyond, we're going to see more and more different devices coming into the workplace. The days when it was Windows for the desktop or laptop, and BlackBerry for the road, are gone. In fact, you probably are already seeing it. People are using Macintoshes or Linux as their main PC, along with iPhones, iPads, Android phones and tablets, Windows Phone and so on.
Just a few weeks ago, Forrester Research said, "It's time to repeal Prohibition" about Macs in the workplace, but the real changes are going to come from the smartphones and tablets. More people will be doing more work on them. The traditional non-laptop PC is going to be just a piece of office equipment, like the Selectric typewriter of old.
The next of these changes is increased security on mobile devices. The mobile operating systems — iOS, Android, Windows Phone, BlackBerry — are designed from the start with security in mind. They are already at least as secure as the traditional desktop OSes they grew out of. Many are more secure. They're all getting more secure and rapidly so.
These operating systems are developed on a one- to two-year schedule, as opposed to the two- to five-year schedule of the desktop OS. They do less, which is part of why they are developed faster. This short development timeline also serves as a security feature because there's a smaller attack surface. They are upgraded quicker, which means security improvements come to them faster. Also, since there is not a single OS dominating mobile devices, it makes the bad guys do more work for fewer rewards. In 2012, you'll see more people rely on their mobile devices more than they rely on their traditional personal computer.
The last of these changes is a technology called near field communications, or NFC. NFC is a short-range wireless communications protocol; it is the very same protocol that contactless smart cards use.
If you use PayPass, Tap & Go, or other contactless credit cards, that's NFC. In fact, NFC hardware already is appearing in smart phones and tablets. There are relatively few devices with NFC today, but there will be more in 2012. Nonetheless, NFC phones are already widely used in Japan as credit cards themselves. They're convenient and secure, and what's not to like when you get both convenience and security?
Together, three trends lead to an Internet of Things, where smart phones use NFC to make statements about the physical world. For example, there has already been an art exhibition that lets visitors vote for their favorite display by tapping with their smartphone. But more importantly, there's an Internet of Secure Things coming. You will be able to use your smartphone to badge in to work, unlock your PC, start your car or motorcycle (the prototype of that is already working), as well as merely pay for things.
It isn't going to all happen in 2012, but we are likely to look back at 2012 as the year when it took off.
About the AVISIAN Publishing Expert Panel
At the close of each year, AVISIAN Publishing's editorial team selects a group of key leaders from various sectors of the ID technology market to serve as Expert Panelists. Each individual is asked to share their unique insight into what lies ahead. During the month of January, these panelist's predictions are published daily at the appropriate title within the AVISIAN suite of ID technology publications: SecureIDNews, ContactlessNews, CR80News, NFCNews, DigitalIDNews, ThirdFactor, RFIDNews, EnterpriseIDNews, FinancialIDNews, GovernmentIDNews, HealthIDNews, FIPS201.com, IDNoticias es.