FIPS 201 and India National ID, interoperability anyone?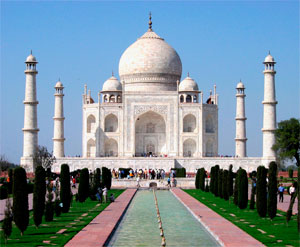 Unique Identification Authority of India names 'Secretary of Identity'
By Salvatore D'Agostino, IDmachines
A race is on, not unlike the race to the moon and we will see if the United States can catch up with the rest of the planet when it comes to identity credentials. This blog and IDmachines continue to tout the progress that has resulted from HSPD-12, its expansion to the private sector as evidenced by the activities of the 4 Bridges Forum and the continued expansion and evolution of FIPS 201. However, in terms of strong digital IDs, the EU is at 100 million as opposed to 10 million in the US and India just upped the ante.
The recent announcement states that India will roll out a national identity credential for 1.1 billion citizens and to get it going by 2010. The India Congress Party actions bode well for the Indian and hopefully global identity industry.
It's not surprising that one of the world's most dynamic economies and the world's largest democracy has decided to make identity infrastructure a priority. While not surprising it is impressive that the Indian government leveraged the mandate of the recent election (are you listening President Obama…).
India will create a cabinet level position for the Unique Identification Authority of India and has already named their "Secretary of Identity" touting entrepreneur, Nandan M. Nilekani, a founder and former chief executive of Infosys Technologies. Nilekani will leave his post as a co-chairman of the board to take on the ID card project.
Here in the U.S. we rightfully want to address finance reform, economic stimulus, expanded health care, climate change and other initiatives. It's great that the Obama administration has decided to show leadership on these important topics. This blog repeats that creating a national identity infrastructure should be the first step in addressing most of these issues (even emission trading is facilitated by a multi-purpose credential).
It seems that the rationale for the investment is well understood in India and articles in the NY Times, Financial Times, Independent, India Times, DNA India, all make points of the benefits of investing in identity.
These sources site, among other things, that the program will create 100,000 new jobs, stream line government to citizen disbursement, reduce fraud in benefits to the citizens (e.g. think savings in Medicaid, Supplemental Nutrition Assistance Program, Unemployment Benefits, etc.), and enable secure citizen to government transactions among other things.
All represent goals in play in this session of the U.S. Congress. In the U.S. we have yet to realize that identity runs across these programs. Neither Congress or the Obama administration fully realize the leverage an identity investment gives to all of these legislative, policy and economic goals. There are bits and pieces of identity in different bills and no coherent overarching approach. No offense to the ornithologists or vegetarians but we are missing the opportunity to kill more than one bird with one stone.
One interesting article even proposed skipping a generation of identity credentials and basing the national ID on a SIM card. This is a fascinating idea particularly given the capabilities of today's mobile devices.
This is clearly the future and while it's not a likely outcome in the India case (don't think that mobile devices have sufficiently penetrated to the 1.1 billion individuals who will be covered) but the fact that it's being discussed shows how an investment in identity has the potential to leapfrog the technology base of countries. Maybe it will be an option and if so it will create a whole new concept of mobility.
You have to give props to the Indian government for their initiative and good luck to Nilekani. Not surprisingly IDmachines and many other companies in the identity world will be taking a close look to see how they might get involved.
Finally, is anyone making the argument that India should be looking at FIPS 201 as a basis for their credential specification. More than most global ID specifications it meets the needs for multi-use by combining contact and contactless interfaces, logical and physical access control, strong authentication, digital signatures and encryption, and continues to evolve (e.g. match on card, contactless mutual registration, secure channel, elliptical curve, etc.).
Is it possible that we could be entering the world of "Identity Diplomacy" where the U.S. Ambassador in New Delhi has interoperable identity credentials as part of his brief? This would certainly be a boon to economic cooperation, and another way to leverage the global investment by industry in FIPS 201.
Read more from D'Agostino here.