HID Global debuts RFID Glass Tag Mini for tagging very small animals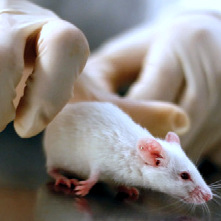 HID Global announced the Glass Tag Mini, an all new RFID glass tag that can be implanted in very small animals and used for other industry and logistics applications.
Weighing one-thousandth of an ounce, the Glass Tag Mini, with its bioglass capsule, ensures acceptance while protecting the enclosed electronics with unlimited resistance to water, fluids and chemicals.
An optional parylene coating improves and accelerates tissue adhesion, preventing the movement of tags implanted subcutaneously. Glass Tag Mini transponders operate at low frequency (134.2 kHz) and are compliant with ISO 11784, ISO 11785 and ISO 14223 standards.
Glass Tag Mini application areas include production management systems for fisheries and poultry farms. The tag is also ideal for laboratory test animals, including mice and rats. Additionally, the tag offers a minimally traumatic identification tag solution for small pets, such as small dogs, cats and ferrets.