i-Free wins WSA Mobile award for NFC vending machine solution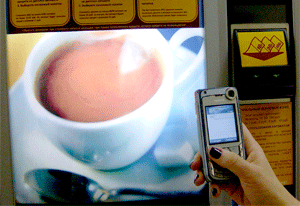 i-Free, a provider of mobile content services in Russia and the CIS, has won an mBusiness & Commerce prize at World Summit Award Mobile (WSA Mobile) 2010 for its "Mobile Vending" project.
WSA Mobile is an international mobile industry competition for the most promising mobile projects from over 100 countries around the world.
i-Free's Mobile Vending is a dual-functionality hard- and software package for vending machines that supports cashless mobile payment via NFC, SMS, IVR or QR, as well as remote management and auditing of the machine's key functions.
The package comprises a GSM module (installed in the vending machine), a server module, which administers the preset work sequence, and a WEB interface that mediates between the system, the computer and the mobile phone.
The solution also allows operators to award "frequent shopper" points and other consumer loyalty schemes, as well as obtain marketing data on consumer preferences.