Smart card, biometrics on the way for Social Security card?
By Zack Martin, Editor, Avisian Publications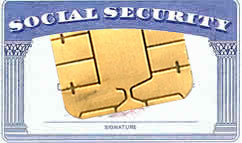 The U.S. Senate Judiciary Committee is exploring the use of biometrics and smart cards for a new Social Security card, SecureIDNews has learned. This could lead to the issuance of as many as 300 million electronic credentials in the next six to eight years.
There are two different ideas being floated when it comes to the Social Security number, sources say. One involves enrolling individuals, capturing the fingerprint biometric and then linking it to the Social Security number. The biometric data would be stored and checked against a database for official functions.
The other idea involves the issuance of a smart card with match-on-card biometric functionality. Cardholders could use this card for official functions and potentially as an authentication token for other transactions both in physical and virtual environments.
The primary purpose for using the new technologies would be to show employment eligibility for residents and non-resident aliens. Before being hired an individual would have to have the biometric checked to make sure he is eligible to work in the U.S.
The new card would not be mandatory. "It's an upgraded Social Security card with the added benefit of authenticating the cardholder and protecting against identity theft," says one source. "It's not a national ID."
The biometrics industry is lobbying for its technology to be used solely, but the use of a smart card would enable other functionality, including protecting against identity theft, authentication for bank accounts and health records and other possibilities.
Studies suggest that U.S. citizens are overwhelmingly opposed to a national ID card. But at the same time when asked if they want protection from identity theft the answer is a resounding yes. "We don't have any way of putting our identity out there in a trusted manner," says a source. "I see the political indicators aligning and the Obama administration seeing the challenges."
These challenges were highlighted in the Cyberspace Policy Review released by the White House in May. The report called for the federal government to work with the private sector to create an online identity management system that uses privacy-enhancing technologies.
"We cannot improve cybersecurity without improving authentication, and identity management is not just about authenticating people," the report states. "Authentication mechanisms also can help ensure that online transactions only involve trustworthy data, hardware, and software for networks and devices."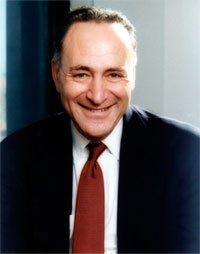 The Senate Judiciary Committee, particularly Sen. Chuck Schumer (D-N.Y.), has been the driving force behind the efforts, sources say. Schumer's office did not return calls, but a hearing scheduled for today may touch on some of these issues.
While the political will seems to exist now and legislation could be proposed this year there are still challenges. Individuals will have to be educated on what the card can do and how it can help them. Privacy groups will also most likely come out against the credential. "There is some lobbying we will have to do," one source stresses. "We are addressing some misunderstandings and explaining what a smart card really is."
There's also a matter of cost. How the government will pay for the system and how much individuals will have to pay is still being investigated. Regardless it would take years to achieve full deployment of any system and credential.