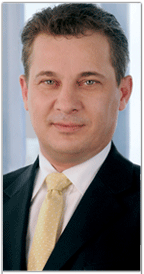 SCM, Hirsch and BlueHill merge to take on a growing market
By Zack Martin, Editor, Avisian Publications
When Felix Marx joined SCM Microsystems in late 2007 he had a mission: reposition the company in the identification market.
In the two-years since Marx took over as director and CEO he has been able to change the company's focus and add to its product offerings, making it a one-stop shop for the ever expanding converged security market.
Some of these changes have taken place because of a shift in product line focus, but a lot of it has been through acquisition. Less than a year after Marx joined the company SCM and Hirsch Electronics merged. More recently, the newly combined company announced the acquisition of BlueHill ID, a small ID provider with a strong presence in the European market.
Before Marx joined the company it had been focused on manufacturing contact smart card readers. The company wanted a more active focus in the government, health care, ticketing and payments market in the U.S. and Europe. The bigger switch, however, was on the technology side. "The target was to move from contact reader manufacturing to contactless technology and be compatible with all the different infrastructures out there," he says. "Contactless is the way going forward."
There was also a revision in the business model, Marx says. SCM was a hardware manufacturer and the goal was to broaden the reach and look for some way to bring in recurring revenue.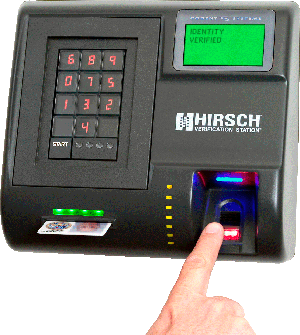 These factors all lead to the merger with Hirsch. The two companies had discussions in 2006 and 2007 but it wasn't until March 2008 that those talks began in earnest. Hirsch had already been SCM's partner for physical access control readers and with the movement toward converged products heating up, the timing was right, Marx says. "We're not just talking about physical access or logical access," he says. "Customers want an end-to-end system and that's how we found ourselves together."
Hirsch is a 28-year-old company that started producing a high security, digital keypad called the Hirsch ScramblePad. The product became an industry icon and established Hirsch in the electronic access control market.
The company went on to launch software packages to manage access control, alarm monitoring and badging, first as separate packages and then as an integrated solution, called the Velocity Security Management System. The keypad and reader line expanded to include contactless and smart card use as well as biometrics and even PKI capabilities.
Hirsch also had its professional services group, which designed and implemented security systems. This part of the company would be a source of recurring revenue. "We're not just talking hardware anymore but systems services and consulting," Marx says. "It's something we didn't have before."
Larry Midland, Hirsch's president and now executive vice president at SCM, saw the market changing and the need to branch out. "Expertise and resources in areas such as digital identities and information security are increasingly important," he says. "We want Hirsch customers to turn to us not only to secure facilities but also to secure computers, identities, information and information exchange." The merger of the two companies closed in April and they have already worked on projects together in Europe and the Middle East, Marx says.
In September it announced the acquisition of BlueHill ID, a Swiss-based ID provider. BlueHill, founded in 2007, is a newcomer to the market. The company saw an opportunity to take a fragmented industry, consolidate and create a powerhouse, says Ayman Ashour, CEO of BlueHill.
About a year ago the two companies started discussion to work more closely together and started with an agreement to work closer on some research and development projects, Marx says.
BlueHill had been an active acquirer itself, adding more than 15 companies and building a presence in, Europe, the Americas, Asia and Australia, Ashour says. The companies BlueHill has acquired run the ID security gamut, from corporate ID providers to payment card and NFC vendors to long-range RFID used for animal tracking.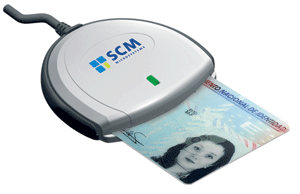 Ashour says BlueHill's technology offerings will complement SCM's. "BlueHill helps SCM advance its strategy of expanding their position in contactless markets and technology by offering entry into the important RFID transponder technology market," he says. "It also strengthens their position in the e-passport and national ID business and provides them access into important growth verticals."
It was the combination of technology along with the company's experience with mergers and acquisition that held appeal for SCM, Marx says. "They have created a very powerful mergers and acquisitions machine and that's something we've been looking at," he says. "At the end of the day we decided it would be best to combine the two companies."
With the BlueHill purchase the new combined company may be a force to be reckoned with in the ID market, Marx says. "The ID market is very fragmented with lots of smaller players," he says. "With the acquisitions we'll be able to provide everything from the inlay to the smart card to the hardware and ID management systems from Hirsch and even the professional services and consulting. We are a full service company that serves customers from A to Z."