A number of state legislatures consider RFID-related issues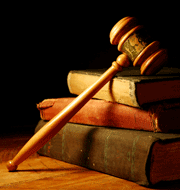 California is not the only state considering RFID-type legislation, but the other states tend to hold the focus to RFID, rather than adopting California's broad inclusion of contactless smart cards or any wireless ID token. Six separate states have proposed legislation that can be described as Right to Know style regulation, requiring disclosure for tagged consumer products. Texas is considering a limitation on the use of RFID for identification of students by school districts. And finally, not to be outdone … South Dakota is considering a bill to make it unlawful to require a person to be implanted with an RFID tag.
Massachusetts – HB 1447, SB 181
PURPOSE: Requires labels regarding use and purpose of RFID on consumer products; requires the ability to remove tags; and restricts info on tags to inventory and like purposes.
Maryland – HB 354
PURPOSE: Creates a task force to study privacy and other issues related to RFID and report on whether legislation is needed.
Missouri – SB 128
PURPOSE: Requires a conspicuous label on consumer packaging with RFID disclosing existence of the tag and that the tag can transmit a unique ID before and after purchase.
Nevada – AB 264
PURPOSE: Requires manufacturers, retailers and others to ensure placement of a label regarding existence of RFID on product prior to sale.
New Hampshire – HB 203
PURPOSE: Requires written or verbal notice of existence of a tracking device on any product prior to sale.
New Mexico – HB 215
PURPOSE: Requires businesses purveying tagged items to post notices on their premises and labels on the products; requires removal or deactivation of tag at point of sale.
Rhode Island – H 5929
PURPOSE: Prohibits state or local government from using RFID to track movement or identity of employees, students or clients or others as a condition of a benefit or service
South Dakota – HB 1114
PURPOSE: Prohibits requiring a person to receive implant of an RFID chip.
Tennessee – HB 300, SB 699
PURPOSE: Requires conspicuous labeling of goods containing RFID disclosing existence of RFID and that it can transmit unique information.
Utah – HB 185
PURPOSE: Amends computer crime law to include RFID.
Texas – HB 2953
PURPOSE: Prohibits school district from requiring student to use an RFID device for identification; requires school to provide alternative method to those who object to RFID.