Access presents secure travel and ID document readers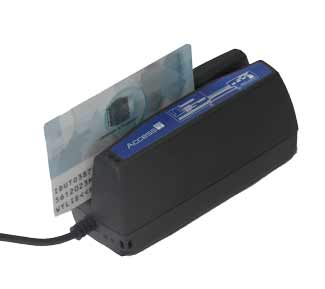 Access IS is gearing up for Security Document World (SDW) 2012 where it will be showcasing its latest range of security document readers.
There the company will introduce its new passport reader – the OCR601 – which is able to quickly and accurately verify the machine readable zone (MRZ) and enables the data in an e-passport's chip to be read, all in a single action.
Access also plans to unveil the OCR312, a compact and lightweight optical character reader (OCR) for passports, identity cards and other OCR-B encoded cards.
OCR312 uses the company's miniature OCR engine, the OCR310, which reads documents conforming to ICAO 9303 MRZ standards. Other notable features include its compact design and low power consumption, making it particularly suitable for portable applications.
Security Document World (SDW) 2012 is scheduled to be held May 21 – 23 in London, UK. The show's conference and exhibition will focus on the future of security, border control and identity management issues including document anti-counterfeiting.