Active RFID, RTLS & Sensor Networks 2008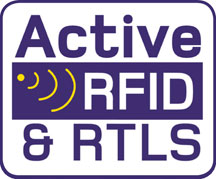 Dates: November 5 – 6, 2008
Location: Dallas, Texas
URL: http://www.IDTechEx.com/Active
Description: This conference is in its fourth year and the only event in the world dedicated to the technologies of Active RFID, RTLS and Ubiquitous Sensor Networks. The latest technology developments, the applications of these technologies, and their respective and overriding markets will be explored in detail.
While the RFID business is quintupling in value in the next ten years, the Active RFID business is growing about ten times; the Active RFID, RTLS & Sensor Networks 2008 conference will look at the key applications in which this growth will incur including manufacturing, healthcare, the military and security, postal and courier and logistics.
Within Active RFID, the technologies of Real Time Locating Systems (RTLS) and Ubiquitous Sensor Networks (USN) are developing rapidly and experiencing sustained growth. The conference will examine how these technologies are being developed and applied around the world.
There will be an Investment Forum at the Active RFID, RTLS & Sensor Networks 2008 conference; this forum will bring together those Active RFID companies that are seeking investment and technology VCs. There will be a VC Panel taking questions from the audience and discussing investment issues for the Active RFID market.
Register today to be part of this unique conference. More information can be found at http://www.IDTechEx.com/Active.