AGENT keeps things in play with the CTRUS soccer ball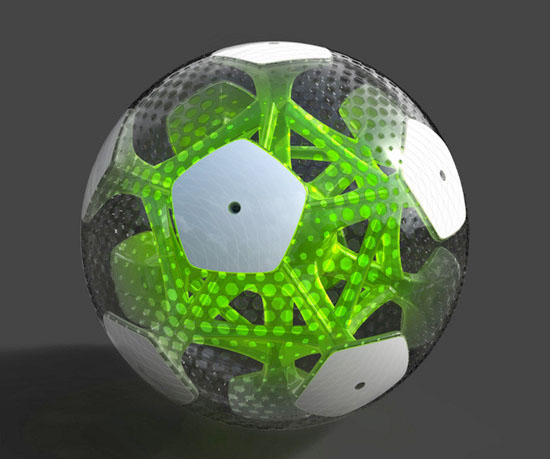 Strategic intelligence embassy, AGENT, unveiled a new see-through soccer ball that mimics the bounce of an inflated pneumatic soccer and incorporates RFID technology for detecting critical game events, reveals The Design Blog.
The CTRUS hybrid soccer ball features interactive detection system that communicates wirelessly with control stations set up around the stadium and changes color to display significant events, such as goals, offside, kick force, travel speed and if the ball is over the goal line or outside the field of play, via a GPS/RFID inner light.
CTRUS is composed of an inner, skelle-core, structure with an outer net-embedded shell that is carved out of reinforced elastomer. The ball is more flexible in comparison to regular soccer balls and because it requires no inflation, it doesn't lose air and deteriorate game performance.
To read more click here.