Alliance with Tech Data expands VASCO market for DIGIPASS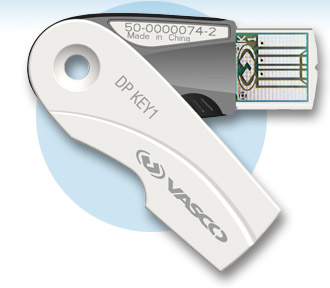 A partnership between VASCO Data Security and Tech Data Corporation marks the official distribution of the DIGIPASS authentication solutions. VASCO looked to partner with Tech Data in order to reach a wider range of enterprises throughout North America.
The DIGIPASS products, which provide secure access to corporate networks, online applications with e-signature capabilities, include the DIGIPASS Pack for Remote Authentication, IDENTIKEY as well as the standard DIGIPASS solution. These make up the key products offered by VASCO and market primarily the financial sector, enterprise security, e-commerce and e-government.
Under their agreement, Tech Data will offer its reseller customers access to the product lines and VASCO and Tech Data will combine efforts to identify, educate and recruit those IT resellers interested in advancing or expanding their network security.
Tech Data's credentials include more than 125,000 IT solution providers for both small and large businesses in over 100 countries. Additionally it was ranked 102 on the FORTUNE 500.