Allweb announces cloud-based password manager with online fingerprint matching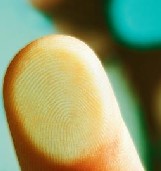 New Jersey-based Allweb Technologies launched its cloud-based, two-step identity verification and password management system. The new cloud-based system — dubbed AllWebID Premium — will authenticate user identities using either a fingerprint or cell phone.
Unlike other password and identity management solutions currently on the market, AllWebID Premium eliminates the need for manual user profile synchronization between disparate computers. The system also provides a quicker and more secure login method to both websites and cloud-based applications.
AllWeb ID Premium provides each user with an interactive and secure virtual vault that they can use to manage their login passwords and other sensitive personal data.
Additional features of the AllWebID Premium system:
Security – By authenticating user identity using their fingerprint or cell phone, only the user themselves can access stored information.

Convenience – Stores and fills in users' passwords when logging in to any website.

Phishing Protection – Protects users from key loggers and phishing criminals.

Universal Access – Always available to users— Anytime, anywhere and at any Windows-based computer.

Access to Bookmarks – Users can access their bookmarks from any computer using a number of different browsers.