AprivaPay turns your cell phone into a sell phone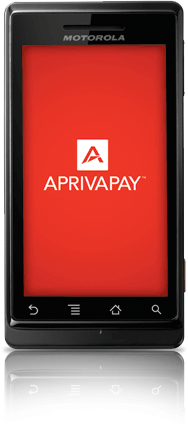 Apriva announced the general availability of its AprivaPay point-of-sale application for Google's Android mobile operating system, turning any Android device into a mini credit card transaction terminal.
Using an Android-based smart phone – with optional reader/printer – users can accept card-based payments in the field, all while still being able to perform the same functions as those found in traditional wireless terminals.
AprivaPay for Android is compatible with all 2.0, 2.1 and 2.2 software versions and supports the Woosim PORTI SC-30 combination reader/printer. AprivaPay is certified and available through the online Android Market, as well as AprivaPay authorized resellers.
In addition to its release on the Android platform, AprivaPay is also available on Apple's iPhone and iTouch as well as Windows Mobile devices. AprivaPay for select BlackBerry devices is expected to be released by end of this year. AprivaPay is also available as a web-browser based tool that can be utilized through any feature phone or smartphone with web-browser capabilities.