Atlanta Airport makes it Clear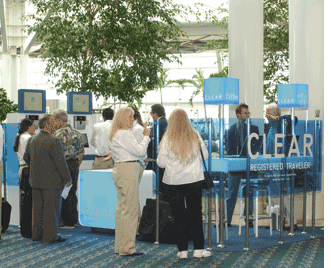 Atlanta's Hartsfield-Jackson International Airport will test the Clear card registered traveler program, according to the Atlanta Journal Constitution.
Details on the deployment of the program were not made available, but the airport plans to test the system before full implementation. Airport officials want to make sure the Clear lanes don't slow down the security process for other travelers.
About 7,000 people in metro Atlanta have already signed up for the program, and the potential metro Atlanta customer base at 200,000 people, according to the article. Clear operates at more than a dozen U.S. airports and has more than 160,000 members.
Clear customers pay $128 a year to belong to the program where they undergo an federal background check and then have biometric information encoded on access cards. At the airport, they present the cards, which are electronically checked against their fingerprints and iris scans to gain access to the expedited lanes.
Read the full story here.