Aukland to integrate Snapper cards in 2010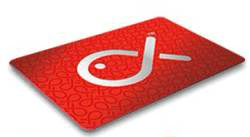 Aukland, New Zealand is aiming to make contactless Snapper cards widely available in 2010, according to geekzone.
City buses will be the first to begin accepting Snapper cards, with trains and other forms of public transportation to follow.
The initiative comes largely from the pressure to improve public transportation and ticketing for the Rugby World Cup, which the city will host in 2011.
According to Snapper, Auckland will have integrated ticketing on 90% of all public transport in time for the Rugby World Cup.
Snapper has already installed similar systems in Wellington and Hutt Valley regions, where citizens use their cards for everything from bus fare to dry cleaning, to paying for lunch.
Read more here.