Aware wins three large-scale biometrics border management contract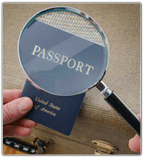 Massachusetts-based Aware Inc. has announced it's won three contracts to provide biometrics software and services for three large-scale border management systems in Europe, the Middle East and North America.
For all three projects Aware will act as a subcontractor to provide system integrators with a suite of commercial off-the-shelf software development kits and configurable applications, as well as software engineering services to the main contractors for software configuration and integration.
Aware's software will help border controls perform biometric enrollment for electronic visa systems. It will function with a Biometric Services Platform backend interface that works with existing watchlist check infrastructure and performs a number of critical centralized functions, such as workflow, data transcoding, reporting and connectivity between disparate legacy government systems.
Aware will be demonstrating its systems at two upcoming conferences: Black Sea Defense & Aerospace 2012 in Bucharest on May 16-18 and Security Document World in London on May 21-23.