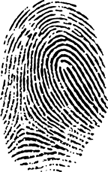 Aware Inc. announced that it has won a competitive contract to provide the Transportation Security Administration with a commercial off-the-shelf Fingerprints System and associated installation support, training, and maintenance.
The solution will utilize Aware's Biometric Services Platform (BioSP), a service-oriented biometric application server, to submit standard-compliant fingerprint records to the FBI for employee background checks and provide a user interface to view results and generate reports.
BioSP will perform various required workflows and functions associated with the background check process, including acceptance of records in EFTS format from TSA-approved collection agents, validation of the compliance of records being submitted, receipt and proper distribution of FBI responses and temporary storage of records during the background check process. The browser-based user interface will be used by authorized personnel to view background check results, generate reports, and other administrative tasks.
The solution also has a la carte software modules that can be used for tasks such as image storage, transaction routing and management, fingerprint and facial image processing and quality checking, standards-compliant data formatting, biometric matching, and enrollment data quality reporting.
BioSP includes a platform for configuration, distribution, and management of a client-based biometric enrollment application. BioSP is integrated with several third-party matchers for multimodal biometric search capability, as well as identity management and card management systems.