Bamboozle festival offers fans to RFID experience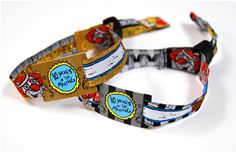 New Jersey's Bamboozle music festival became the latest to adopt RFID technology, offering more than 90,000 guests a contactless entry experience.
The three-day festival, which featured seven stages of music, did away with traditional paper tickets, instead issuing fans with encrypted RFID wristbands, that, when activated, accessed ticket-holders' information from a secure database.
The RFID wristbands, supplied by UK-based ID&C, featured a microchip enclosed in a waterproof tag, ideal for fans of the waterfront event. The technology reduced queuing times, allowing fans to enter the site much quicker. The robust security of the RFID wristbands also stamps-out any fake tickets and pass-backs.
Bamboozle joins a string of North American festivals including Sasquatch and Bonnaroo that have adopted the technology using ID&C's RFID wristbands, with the latter marking the 1 millionth RFID wristband the company has supplied to the U.S.