Beauty industry uncovers possibilities for facial recognition technology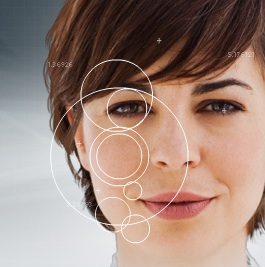 Some breakthroughs in facial recognition technology and its uses have come from an unusual source: the beauty industry. The French startup Vesalis has created facial recognition software targeted toward the beauty industry, but the software's applications have caught the interest of several government entities, some of whom are investing in the startup to leverage its products for security uses.
As noted on the IEEE tech talk blog, Vesalis was started in 2005 and holds eight patents for its facial recognition technology. Its software was primarily developed for cosmetic kiosks in department stores to help shoppers virtually try on makeup using a photograph. The software also has the capability to take video streams from security cameras and compare them to a database of existing customers. Upon recognizing a known customer, the system can send an alert to a salesperson's iPad with the customer's picture and other information like purchase history. The salesperson then has the information to create a more personalized experience for her best customers.
Security companies and governments also think this technology would be ideal for tracking people in crowds against databases of known "people of concern." To that end, Vesalis tested this potential use at a soccer game held in France's largest soccer stadium. After checking 20,000 people every 20 minutes against a database of 500 concerns, the system had a 98% accuracy rate. Compared to a 61% accuracy rate in similar tests using competitive technology, the Vesalis product gives high hopes.
Read more here.