BIO-key rolls out new biometric authentication for health care field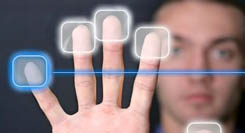 BIO-key International, Inc. will be showing its newest fingerprint biometric authentication for the health care field at this week's Epic Annual User Group Meeting in Verona, Wisc.
BIO-key's systems are designed to help hospital staffers and health care providers speed up the time it takes to access and update patient records, while increasing security measures protecting the data. This year, the company will present an interactive spreadsheet that will help organizations understand the return on investment from utilizing its biometric authentication.
The meeting will take place on September 11 through 13.