Biometric products must pass new test for airport use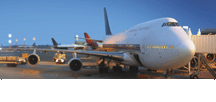 Transportation Security Administration creates Qualified Products List to approve products
By Jennifer Slattery, Contributing Editor
The Transportation Security Administration (TSA) was directed by the Intelligence Reform and Terrorism Prevention Act of 2004 to develop standards for use of biometric technology in airport access control systems. The goal of this effort is to establish procedures for implementing biometric systems to ensure that individuals do not use an assumed identity to enroll in a biometric system and to resolve failures to enroll, false matches, and false non-matches.
The TSA was also directed to outline best practices for incorporating biometric identifier technology into airport access control systems in the most effective manner. Finally, it was directed to establish a qualified products list (QPL) of biometric technologies that meet the standards they developed.

Qualified Products List (QPL) Process
Manufacturers that wish to have their product approved for the biometric QPL apply to the TSA for consideration and testing. Once all the paperwork and documentation has been submitted, the product is transferred to an independent testing facility to conduct unbiased testing.
Technical requirements contain quantitative qualification requirements including biometric matching error rates, failure to enroll (FTE) rates, and transaction times; reliability/availability requirements; and power/physical requirements.
Operational requirements address the biometric sub-system from the perspective of the operations of the existing access control systems. This includes guidance on compatibility with existing credentials, new secondary/backup procedures for resolving Failure to Enroll (FTE) and False Reject Rate (FRR), biometric sub-system administrative burden, user enrollment requirements (e.g., protocol regarding effort level and duration), and revocation of access privileges.
Once testing is completed and a decision is made, results are sent to the TSA for final approval. Even if approval for placement is granted, there is no guarantee that TSA or its airport operators will utilize the product. Airport operators are encouraged to use products on the QPL but not required to do so.
Independent testing
International Biometric Group (IBG) was selected by the TSA as the testing facility for initial QPL testing. Products tested include enrollment stations, readers, and biometric sensors. In the initial round of QPL testing, ten products were tested indoors in a controlled environment at a cost $25,000 per product. Four of the ten products were approved for inclusion on the QPL.

Approved Products
Bioscrypt's MIFARE V9.50 is one of the products to be approved and placed on the QPL. In order to receive approval, two hundred users were enrolled and asked to verify themselves on the fingerprint reader three or four times per day. Of the seven products that were operationally tested in the physical access control area, the Bioscrypt unit was one of only two products approved.
The other approved physical access control product was Cogent's ID-Gate, with fingerprint sensor, PIN pad, and contact or contactless smart card capability.
In another category, two Lumidigm sensors that use multi-spectral imaging technology to capture fingerprint images were approved.

The future of the QPL
The first round of QPL testing is complete and was considered a success by TSA officials. But many industry observers expressed concern that only a handful of products were submitted for testing. Many of the leading vendors that have supplied biometric access components to airports for years were not represented in the tests. There is no one single reason for the low turnout, but likely a series of factors that include the high price tag for testing, the growing number of government agency tests required of the vendor community, and even apprehension about passing or failing.
Still, it seems likely that the Transportation Security Administration's Qualified Products List will continue to expand as the biometrics industry expands and use of the technology in airports rise. This will certainly be the case if the vendors that successfully applied and were approved see sales increase as a result of their early listings.