Biometrics authentication in worldwide financial services markets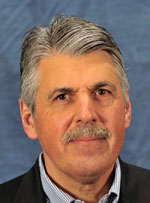 The past few years have been particularly difficult and challenging for the financial services industry, both here and abroad. And yet, despite the turmoil, certain markets are actively investing in biometrics authentication programs and continuing to grow.
Our own experience during 2010 supports this observation as a growing number of our financial services clients are moving from pilot to full-scale deployments. Over the past 12 months we've seen solid demand for product from Latin America and Asia. Financial services clients have shown an increased commitment to biometrics as they realize that the technology is a critical component to curbing waste, fraud and abuse.
The promise of biometrics in financial services markets is only now being fully realized. Large-scale deployments involving high-value services require a technology that is both easy to use and reliable. Some programs, such as in India, will involve many millions of users under conditions that are less than ideal.
More developed markets like those in Chile and Brazil have been busy building the infrastructure for secure transactions for more than a decade. These systems have been designed from the beginning to combine biometrics and other user credential—like smart cards—to securely support transactions at ATMs.
Government-issued documents, e.g., national ID or citizen ID cards, now support a variety of financial services programs. These smart credentials, coupled with biometrics authentication, are provisioned for a variety of e-government and commercial services and have enabled more secure online and offline financial transactions.
In the rapidly developing market in India, the government has recently launched a massive and ambitious identification program, known as UID, to enroll more than 1 billion of its citizens over a several year period. This is one of the largest biometrics programs in history. It also makes India arguably the largest biometrics market in the world today.
UID has already made a major impact on the way that financial services and public distribution services will be provided in India. A number of commercial financial services providers have already developed a wide range of biometrically-equipped mobile banking terminals that can securely authenticate both the agent and the client.
These handheld terminals can be used to deliver services directly to Indian citizens. They also make it possible to transact business in the field rather than at the more traditional fixed kiosk or ATM. "Microbanking" is growing very rapidly and as such is creating a very large and growing demand for robust biometric sensors.
Biometrics has allowed financial services providers to safely expand their businesses, securely deliver services and make it simpler for customers to transact business with them. Another benefit is that people are assured that deposits and/or withdrawals are accurately recorded. Bottom line: everyone benefits.
These progressive programs may be shaping the future of how financial services are delivered and provided in the U.S. as well. With the explosive increase of online transactions, retailers, credit card companies and financial services providers must look for new and better ways to securely transact business. The greater use of biometrics is inevitable as the only sure way of knowing who is at the other end of that transaction will be the use of a biometric signature.
We also see very real potential for combining biometrics with a smart device, be it a card, smart phone or other device, to totally reinvent how services are delivered. Leveraging the explosive growth of smart phones, for example, and combining virtual credentials with biometrics authentication will undoubtedly provide a whole new delivery system for transacting business.
---
About the AVISIAN Publishing Expert Panel
At the close of each year, AVISIAN Publishing's editorial team selects a group of key leaders from various sectors of the ID technology market to serve as Expert Panelists. Each individual is asked to share their unique insight into what lies ahead. During the month of December, these panelist's predictions are published daily at the appropriate title within the AVISIAN suite of ID technology publications: SecureIDNews, ContactlessNews, CR80News, NFCNews, DigitalIDNews, ThirdFactor, RFIDNews, EnterpriseIDNews, FinancialIDNews, GovernmentIDNews, HealthIDNews, FIPS201.com, IDNoticias es.