Biometrics is here to stay: Preparing the biometrics workforce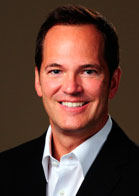 As we look at 2011 and beyond, it is quite clear that biometrics are here to stay. From a broad view of the security landscape, some of the biggest challenges that lie ahead extend well beyond securing our borders.
We need to proactively develop new ways to combat identity theft, provide for safe Internet transactions, authenticate mobile payments, defend against cyberterrorism, and protect the critical infrastructure of our nations. We must innovate faster than those who wish us harm.
At the same time, the Unique ID 'Aadhaar' project in India reminds us that biometrics' usefulness is not limited to security applications. Aadhaar highlights biometrics at the core of a bold economic development plan–using biometrics to provide financial inclusion for the poor and marginalized, facilitate microfinance, improve access to benefits and subsidies, and reduce fraud and waste.
We also have an inherent desire to protect our own individual privacy and to prevent unauthorized access to confidential data and documents. From security of the homeland to security of one's own household, as we enter 2011 we have perhaps never been more aware of the challenges of our post-9/11 reality.
Fortunately, biometrics can play a key role in facing all of these challenges. Applied properly, biometrics is a powerful tool for identification and verification applications. Yet just as in carpentry, this tool is only as effective as the training, skill, and experience of those using it. We need to prepare the biometrics workforce of the future.
The field of biometrics is growing rapidly, with a diverse and expanding workforce from a wide variety of backgrounds including engineering, IT, security, defense, homeland security, law enforcement, and forensics. As the use of biometrics continues to increase globally in both the public and private sectors, it will be increasingly challenging to identify and train all of the individuals to meet the growing demand for qualified biometrics professionals.
Until recently, few training programs covered the emerging field of biometrics at an appropriate depth and breadth for many of today's biometrics professionals. Most of the courses, curricula and technical literature are at a graduate or post-graduate level, which may not be accessible or appropriate. On the other hand, some of the introductory materials on biometrics offer a general overview but do not provide enough detail for practical application of this powerful tool.
As a result, IEEE and some of the leading biometrics experts have developed a program to help meet the training, hiring, and evaluation needs of professionals and organizations throughout the biometrics community. The IEEE Certified Biometrics Professional (CBP) program focuses on the relevant knowledge and skills necessary to apply biometrics to real-world challenges and applications. The CBP program has two major components: certification and training.
Certification: The CBP Exam is 3-hours long, with 150 multiple-choice questions covering topics within the following 6 major domains: Biometrics Fundamentals; Biometric Modalities; Biometric System Design and Evaluation; Biometrics Standards; Social, Cultural, and Legal Implications; and Biometrics Applications.
The exam is offered at Prometric test centers, located across the U.S. and many other countries worldwide. In 2011, there will be two examination periods during which the CBP exam will be offered: May 21-June 30 and November 19-December 31. By passing the exam and earning the CBP designation, biometrics professionals can demonstrate their commitment and proficiency in this rapidly evolving field.
Training: The IEEE has also developed the IEEE CBP Learning System, a comprehensive course combining print materials and interactive online software designed to help individuals understand and apply core biometrics concepts–ideal for job training, professional development, or preparing for the CBP exam. The CBP Learning System covers the same six major domain areas listed above.
The IEEE CBP program helps organizations meet the increasing demand for skilled professionals who can successfully implement biometrics in a wide range of applications. The CBP program provides the industry with an unbiased measure of the baseline level of knowledge held by an individual and a standard for preparing and assessing the biometrics workforce that will carry us into 2011 and beyond.
---
About the AVISIAN Publishing Expert Panel
At the close of each year, AVISIAN Publishing's editorial team selects a group of key leaders from various sectors of the ID technology market to serve as Expert Panelists. Each individual is asked to share their unique insight into what lies ahead. During the month of December, these panelist's predictions are published daily at the appropriate title within the AVISIAN suite of ID technology publications: SecureIDNews, ContactlessNews, CR80News, NFCNews, DigitalIDNews, ThirdFactor, RFIDNews, EnterpriseIDNews, FinancialIDNews, GovernmentIDNews, HealthIDNews, FIPS201.com, IDNoticias es.