Boeing develops its own smart phone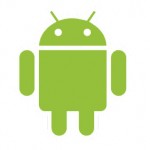 The Boeing Company has said it plans to develop its own smart phone this year, writes Redorbit.com.
The Android phone is expected to have high-security features including encryption, biometrics and physical locks that make it ideal for military and government use in defense and intelligence. Boeing believes the phone could be targeted toward commercial users as well.
Boeing plans to release the device late this year. It will be priced in the $15,000 to $20,000 range.
Boeing opted for the Android platform due to its ability to access consumer-friendly apps, yet be secure. Although the Android platform is ideal due to its being open source, some critics have pointed out its security flaws and susceptibility to attacks.
Read more here.