British university gets government funding for biometrics cybersecurity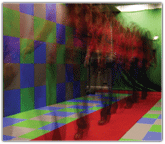 The University of Southampton in the UK is starting a cybersecurity research center, thanks to government funding, reports the BBC.
The government has funded eight universities to study the subject matter, which includes bank, border and national infrastructure security.
The University of Southampton will use the funds to continue its research in the biometrics field. Professors at the university have developed face and iris recognition tools and are now exploring gait and ear shape biometrics.
The other universities receiving funds include Bristol, Lancaster, Oxford and London, Imperial College London, Queens University Belfast and University College London. Each center received £50,000.
Read more here.