CipherCloud brings encryption to SaaS and cloud applications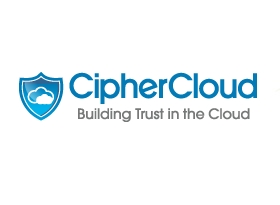 Cloud encryption specialist CipherCloud has announced its Connect AnyApp that encrypts data in-transit, in-use and at-rest without reducing application functionality.
CipherCloud believes that Connect AnyApp will not only enable enterprise control over encryption, but will also cut costs associated with securing enterprise clouds. The App supports IaaS, SaaS and PaaSWweb applications along with behind-the-firewall intranet applications allowing administrators to simply and efficiently specify which web pages or fields to encrypt.
As is normally the case with CipherCloud products, no client software is required to run the app. The Connect AnyApp allows enterprises to choose from a number of encryption and tokenization options all designed to preserve data format and operations.
The Connect AnyApp is the latest in CipherCloud's Platform of encryption services. The Platform is designed to simplify business data protection by enabling organizations to deploy and manage encryption across multiple cloud applications from a single system.
Installation of the Connect AnyApp is a three-step process. After installing the CipherCloud virtual appliance, the client need only specify which public or private applications to encrypt and using a point and click interface, create the policies that will encrypt or tokenize the chosen fields.
Applications for the Connect AnyApp are many, as media and broadcasting companies, investment banks, commodities firms, call centers and electronic healthcare record systems have all adopted the new App.