Citi is first to bring contactless PayPass stickers to Hungary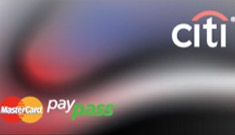 Citibank Hungary is offering its credit card customers a MasterCard PayPass-enabled sticker, allowing them to make payments in excess of HUF 5,000 at PayPass terminals.
The goal for the new PayPass initiative is to provide customers with innovative technologies that enhance payment speed and convenience. The sticker can be placed on the back of a mobile phone or any other personal item— business card holders, purses, notebooks, etc.— and is being offered to Citi Life Multipartner Reward Credit Card, Shell-Citibank or Telekom-Citibank co-branded card holders.
The PayPass solution will accompany the existing benefits associated with a Citibank credit card, enabling them to earn cash back or reward points for making purchases.
The new solution also provides some new incentives for card users. The Citi Life Credit Card program provides a 3% return on food or retail purchases up to HUF 100,000, a 2% return on fuel purchases up to HUF 50,000 and a 1% return on all other retail transactions across Hungary. Additionally, the program will carry discounts between 2-15% at the 22 Citi Life Program Partners.
Co-branded Citi cards will carry their own benefits. Telekom-Citibank customers will receive 1% cash back on the value of their purchases and 10-20% cash back from their Magyar Telekom invoices paid by direct debit, and Shell-Citibank card-holders who frequently travel by car, can collect rebates from Shell fuel purchases.
Currently, there are more than 100,000 PayPass terminals in 14 countries throughout Europe, the Middle East and Asia—more than 6,000 of which reside in Hungary. Locations for the terminals vary, but include fast food chains, grocery stores, health and beauty shops, cafés, news-stands and cinemas.