CloudPassage adds SMS support for GhostPorts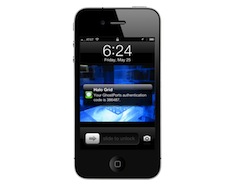 Cloud server security provider CloudPassage has announced SMS support for its GhostPorts product, which provides multi-factor mobile authentication for its Halo cloud server security platform.
With this, users can use a mobile phone as an authentication device. The product works through one-time password (OTP) generation via SMS on any type of mobile phone.
The OTP both authenticates the user and temporarily opens a server management port designed solely for the IP address tied to that particular authentication. This server port is invisible and inaccessible to outside threats and attacks.
CloudPassage partners with Twilio to run GhostPorts SMS, and the product was developed using Twilio's SMS API. It's compatible with most major Linux and Windows operating systems.