Commonwealth Bank of Australia criticizes rivals' use of NFC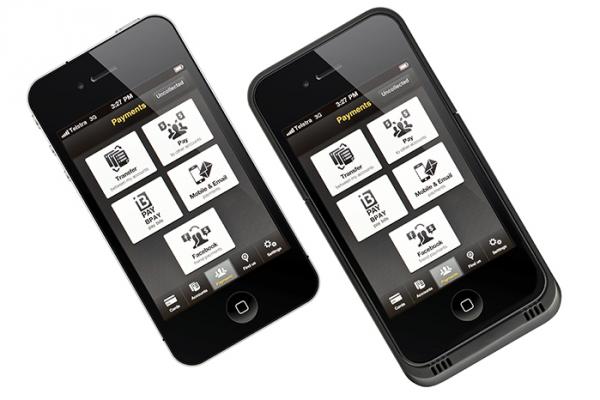 Institution investigating mobile biometrics
The Commonwealth Bank of Australia (CBA) has lashed out at its banking competitors for their use of NFC trials, calling the efforts "expensive and complicated."
According to a report by ZDNet.com, CBA— one of Australia's largest banks— trails rival banks ANZ and Westpac who have both deployed NFC payment solutions using the Samsung Galaxy S III. ANZ has since revealed that its NFC trial will use secure elements embedded in SIM cards and that Optus will be the telco partner for the trial.
CBA is yet to fully adopt NFC, but the bank does maintain its own mobile banking app — Kaching — enables for NFC support using an phone case. Thus far, however, the app only supports iPhones leaving Android devices out in the cold.
It is a peculiar situation considering that virtually every top Android device currently on the market has full NFC capabilities. CBA maintains that the chips in Android devices are not activated and therefore the issue lies not with the bank, but with Google and the handset manufacturers.
While there have been reports that device manufacturers have approached the bank to discuss the addition of Android devices to its mobile banking app, it appears that CBA will not follow in its rivals' footsteps.
Officials with CBA have cited the process of SIM chip integration as being an "expensive and complicated proposition," and one that will only satisfy a small portion of the population.
CBA has not completely ruled out the possibility of an NFC trial similar to those run by ANZ and Westpac, and the bank does see the value in adding support for Android devices. The trick is that with SIM card integration comes interaction with telco providers— an idea that CBA is still wrestling with.
While the battle over NFC rages on, Australian banks are also keeping a keen eye on the biometric landscape.
Just last month, ANZ revealed an interest in a number of biometric solutions for verifying customer identity, including the use of fingerprinting technology at ATMs. CBA, however, has revealed that its interest in fingerprints at ATMs is minimal at best.
Where CBA does see the merit in biometrics is in the use of camera phones as a biometric scanner. Of chief concern to the bank with regards to biometric capture is the storing of customer biometric data, stating that it's easy to cancel the details of a stolen credit card, but it is a different matter entirely when it comes to resetting a customer's biometric data.
Regardless of the final decision made by CBA on the NFC and biometric fronts, we can be sure that the decision will not be made lightly. Any decision that involves sensitive customer data should only be made after considering all the factors, and CBA is keen on making the right decision.
See the full ZDNet.com article here.