Confidex unveils Captura for tag usability and security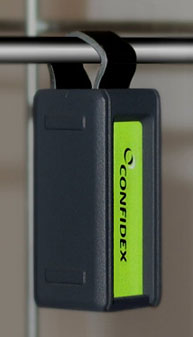 Confidex announced its newest ultra-high frequency RFID product, the Confidex Captura, which requires no adhesives, screws or other fixings to install.
The Class 1 Gen 2 tag comes with both mechanical and electrical seal functions, which give the upper hand in authenticating assets. When a tag is removed or the mechanical seal is broken, it will no longer function properly.
Confidex Captura is relatively simple to install, usually taking only a few seconds. It will fit most items, so long as there is a place to lock the hook, and provides a reliable identification in 3 m (approx. 9.8 feet) RFID gates.
As there is no need for adhesives, screws or other fixing tools, it is simple to calculate the total cost of ownership.