Congress taking up immigration reform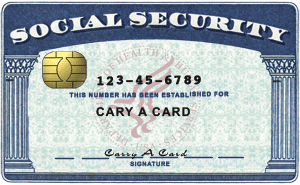 Will biometric Social Security card be included?
The U.S. Senate and House of Representatives will take up the immigration debate before the midterm election this fall, according to a Washington insider. Whether or not it will include provisions for a biometric identification card has yet to be determined.
There were some questions as to whether immigration would be taken up by the legislature before the midterm elections but Senate Majority Leader Harry Reid has won support from House Speaker Nancy Pelosi are moving ahead.
It's likely the Senate will vote on the bill before the August recess, says the insider. This is also where the majority of discussions will take place on what's included in the bill before it comes up for a vote. The House will then take up the bill and attempt to pass it before the November elections.
Sens. Chuck Schumer (D-N.Y) and Lindsay Graham (R-S.C.) proposed legislation that would require U.S. citizens to obtain biometric Social Security cards which would be scanned when starting a new job to prove legal residence.
It's too early to say whether this will be included in the final legislation.
Read our previous coverage of this topic here.