Contactless token holds emergency health information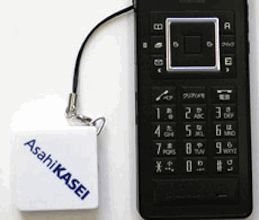 Asahi Kasei, a Japan-based chemical and tech company, has developed a tiny contactless health care device that allows paramedics and ER doctors to access a patient's health records in seconds, according to Techcrunch.com.
Operating on Japan's FeliCa contactless RFID system, the 3x3cm token makes it possible for first responders to access important health information, such as medication allergies or blood type, by simply tapping the device with an smart card reader or smart phone.
The compact device, which can be attached to the user's cell phone (as pictured), can store a patient's entire medical history, including links to X-Ray images and other large documents, says Asahi Kasei.
The device should hit the market within a year at $25 each.
Read more here.