Corporate IT security takes off to address Sarbanes-Oxley, GLBA, HIPAA in '05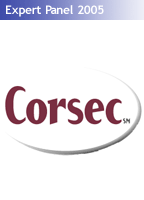 A panel of ID industry experts provided predictions for 2005. One of these glimpses into the future will appear here each day during December.
by John Morris, President, Corsec Security, Inc.
This year Sarbanes-Oxley, GLBA, HIPAA, accounting scandals, and Corporate Governance issues have increased concerns about liability in corporate America. This has sharpened the interest in security within both commercial companies and Government agencies. However, in 2005, it will be commercial corporations who take a fresh look at security issues.
The outgrowth of the new focus on limiting liability will translate into higher sales of security solutions outside of government, with a focus on following best-business practices for IT security, and on proven solutions. Security validations (such as Common Criteria and FIPS 140-2) will become increasingly important. New initiatives will develop that attempt to define measurable and testable requirements for meeting the IT security needs of HIPAA.
Whether or not these initiatives succeed completely, the security product, and managed services industry will scramble to fit their offerings into packages designed to assuage nervous corporate clients who now demand proven quality in their acquisitions.
---
Visit Corsec on the web at www.corsec.com.

Compare FIPS 201 Products
Research and evaluate FIPS 201 Approved Products and get the latest info on compliant credentialing systems at FIPS201.com.
Click to visit FIPS201.com
.