Cryptography within FIPS 201 spec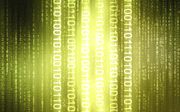 NIST outlines requirements for today and tomorrow

By Marisa Torrieri, Contributing Editor
Cryptography requirements will create new challenges for federal agencies and vendors working on FIPS 201-compliant personal identity cards. Whether you're starting out today, or looking toward future implementation, the National Institutes of Standards and Technology (NIST) staff member Donna Dodson emphasizes that stakeholders need to plan four to five years out.
"It will save you a lot of time, a lot of money in the future," said Ms. Dodson.
FIPS 201 defines an identity structure that includes cryptographic keys. One key – the PIV Authentication Key – is a mandatory credential element. It can be used, along with its corresponding PKI certificate, to authenticate the owner of the card. Other keys may be used for generating digital signatures and supporting encryption.
With an eye to the future, Ms. Dodson reminds us that advances in computing power require stronger algorithms and larger key sizes to protect information. So today's requirements are certain to change in the future. "If you're using the RSA algorithm, your key size jumps to RSA 2048 for your PIV authentication key by 2010," she says. "RSA 1024 will no longer be applicable."
"Not every approved algorithm or key size is appropriate for every application," explains Ms. Dodson. "Some algorithms and key sizes are approved for use for only a few more years, while others are expected to afford adequate protection for data for decades."
Agencies should keep an active calendar filled with various expiration dates for a number of the public key algorithms and key sizes, she suggests.
Parties working on FIPS 201 solutions need to ask themselves such questions as:
Will you need to support multiple algorithms, or just one or
Is what you're building today backward compatible with what you're doing tomorrow?
Crypted out – What's inside 800-78
How strong will your cryptographic algorithm need to be? Can your card authentication key be symmetric or asymmetric? Ms. Dodson and two other key authors W. Timothy Polk and William E. Burr answer these and other questions in NIST Special Publication 800-78. The April 2005 document, "Cyrptographic Algorithms and Key Sizes for Personal Identity Verification," goes into these and other details for Federal agencies and other implementers of PIV systems.
The document outlines a number of FIPS 201 requirements, including:
The cryptographic mechanisms and objects that employ cryptography as specified in FIPS 201 and its supporting documents;
The cryptographic requirements for keys and authentication information stored on the PIV Card;
The cryptographic requirements for status information generated by PKI Certificate Authorities (CAs) and Online Certificate Status Protocol (OCSP) responders; and
The cryptographic requirements for management and information stored on the PIV Card.
NIST SP 800-78 provides additional tables that include algorithms, key sizes and time periods for use. One warning: readers are assumed to have a working knowledge of cryptography and PKI technology. Still, the document is a crucial component of the PIV process and is a must read for implementers.
---
Additional resources:
To access SP 800-78 on the web, click here.

Compare FIPS 201 Products
Research and evaluate FIPS 201 Approved Products and get the latest info on compliant credentialing systems at FIPS201.com.
Click to visit FIPS201.com
.