CTST gets a makeover with help from Smart Card Alliance

The technology show, scheduled for May 12-15 in Orlando, Fla., is rebranding from CardTech/SecurTech to CTST, and it has a new partner.The Smart Card Alliance has joined forces with SourceMedia, CTST's producer, to manage the show's content.
It's as if the Alliance is returning to its roots, since the CTST conference was originally a joint venture between smart card pioneer Ben Miller, the conference founder and former chairman, and the Smart Card Industry Association, a vendor group that merged with the Smart Card Forum to create the Smart Card Alliance. CTST was founded in 1991 and purchased in 1998 by Faulkner & Gray, now SourceMedia.
"We decided the brand name should stay but it's not just about cards anymore. A lot of great things are happening. People are paying by waving their telephones," says Dan Rubinetti, vice president of conferences and events at SourceMedia.
SourceMedia's conference group produces 50 to 70 conferences a year but it is also a large business-to-business media company, publishing more than 30 trade publications, including Cards & Payments. The New York-based publisher also produces email newsletters, web seminars, and virtual trade shows.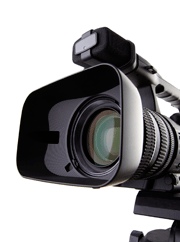 Participate in AVISIAN's video coverage at CTST
Schedule an appointment to "go live" with the AVISIAN Video Team at booth #1101
Do you have an exciting new product offering? Do you want to discuss the future of the industry and your company's role?
re:ID and AVISIAN Publishing are proud to serve as the official video partner for CTST 2008. Our team will be on the show floor capturing the action in streaming video and audio formats – to be broadcast online at SecureIDNews.com, ContactlessNews.com, and other AVISIAN publications.
Contact us for more information and to schedule an interview slot during the show. We're looking forward to introducing an new, exciting element to the CTST experience.
For more information, please contact:
Angela Tweedie
[email protected]
850-391-2273 The new CTST partnership was Rubinetti's idea. He approached Randy Vanderhoof, executive director of the Smart Card Alliance, at last year's event in San Francisco. "Randy was always a contributor to our event and I told him that I thought we were missing an opportunity to combine my group's ability to execute shows along with his knowledge base," he says. "We're good at putting on events and Randy lives and breathes this industry every day."
"As we began to evaluate the direction we were going with the Smart Card Alliance annual conference, we realized there was a lot of overlap with CTST," says Vanderhoof. "One of our limitations is that we lack the resources to put together a full conference and exhibition. We saw an opportunity to link up with SourceMedia and thought it was a good fit for the Alliance. Our strength is in industry connections and contacts and both organizations complemented each other. We knew that combined we could put together a larger conference event."
Like CTST, there had also been "an increasing expansion of the Alliance's annual conference into areas beyond smart cards, for example, smart cards and how they impact on different markets that are undergoing evolutionary changes and convergence," adds Vanderhoof. "We had previously run our government-focused events in the spring, usually before CTST, then our annual conference in the fall. With this change, we've moved our annual conference to CTST and our government event to the fall, which will remain independent."
Under the partnership, which will be active for at least two years, the Alliance will control the program content and will support the marketing and exhibition portion of the conference, says Vanderhoof.
SCA's 180 member organizations representing some 1,300 people will receive a 10% discount on exhibition space, sponsorships and a registration discount, says Vanderhoof.
The rest of the CTST makeover comes in the way the conference is laid out this year, and in its name, says Rubinetti.
Officially, the conference is listed as CTST The Americas 2008, to incorporate both North America, including Canada and Mexico, and Latin America, where the Alliance also is active. Listening to Vanderhoof explain what's on tap in May, it appears the hardest decision is what to attend.
The conference's overall theme is the future of payments and security, which have been the two primary drivers in the industry, says Vanderhoof.
"We're opening it up to payments and the mobile market more," says Vanderhoof. "Previously, CTST was more security-focused but now we're trying to bring everyone together to see this convergence. This is a great opportunity to learn what the other markets are doing."
The conference will be laid out in four major tracks covering identification and policy, payments and applications, mobile and NFC and security and access control. Two "mini-tracks" will highlight emerging technologies and Latin American innovations.
"We looked at the payment market and felt there were two complementary tracks – traditional bank payments and advances in contactless – and mobile and NFC as the new emerging payment platform of the future," says Vanderhoof. "We built two separate tracks to cover each of those topics. They're organized around identifying the application, identifying the users or implementers of the technology and then highlighting the users of the technology and where it's being deployed."
The other half of the agenda is built around identification and security. "In the ID and policy track, we'll be looking at ID policy and its use in electronic governance, such as passports and HSPD-12, driver licenses, privacy and security," says Vanderhoof. "We've also included healthcare under that track."
In security and access control, the track will investigate the deployment of physical and logical security both in government and enterprise markets, he adds. "We're including some of the changes in technology around different forms of radio frequency, access control, PKI, and some of the new standards developing," Vanderhoof says.
For those who want to understand the cutting edge technologies that are leading to new developments, this mini-track would be for them.
"The sixth and final track is on Latin America. This CTST is not just a U.S.-centric event but one for the Americas," says Vanderhoof. "We've developed some content specifically for those coming from Mexico, Brazil, Columbia and other countries to have a session on their markets. Those will be presented in Spanish and Portuguese. Latin America has recently seen a large uptake of smart card technology."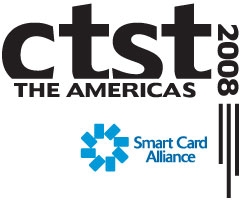 So why should someone attend? "One of the cool things is that you'll have your choice of these different tracks. You can create your own conference experience. If we can bring them that good solid content, show them best practices people will come away with a good knowledge of what's out there," adds Rubinetti.
"With so much convergence talk happening across industry verticals, particularly in the payments and mobile arenas, attendees can choose to focus on one track, or mix and match sessions from different tracks to get a broader perspective on the market," adds Vanderhoof. "The mobile and NFC track is an exciting new addition to CTST, and timely, with pilots ramping up all over the world enabling consumers to pay for goods and services with a wave of a mobile phone."
Keynote speaker will be New York Times technology columnist and Emmy-winning CBS News correspondent David Pogue, who will speak at the CTST luncheon May 14.
"David Pogue is the authority that consumers look to for an informative and entertaining look at all of the newest technologies and trends," says Vanderhoof. "Recent initiatives in the smart card industry, particularly in contactless and mobile payments, are built around consumers, and their success depends on consumer awareness and adoption. David understands how consumers think."
There will also be keynote executive roundtable sessions each of the conference's three days, says Vanderhoof. "The first day is on the future of smart cards. Executives from each of the four major smart card companies – Oberthur, Giesecke & Devrient, INSIDE Contactless and Gemalto – will answer questions on how each of the vertical markets – transit, payments government identity and security and mobile – are adopting smart cards differently," he adds.
The second day roundtable will focus on the future of payments and how the ecosystem is evolving. That session will feature speakers from MasterCard Worldwide, Verifone, First Data Corp. and Monitise Americas, says Vanderhoof.
The third roundtable, on CTST's closing day, will look at the future of security, "and how the pieces will fit together," he says. That one will feature speakers from Infineon Technologies, RSA Securities, ActivIdentity and GlobalPlatform. "We'll look at the security market ecosystem, middleware and digital certificates, enterprise-wide security and open and interoperable standardization."
These three sessions are free to everyone at the conference, he adds, as is the Smart Card Alliance networking reception on May 12. "At this event, we'll announce the winners of our Outstanding Smart Card Achievement awards. Three OSCAs will be issued: one for individual leadership, another for issuing organization and a third for outstanding supplier.
CTST 2008 will feature an expanded and revamped exhibit hall. Last year there were 122 exhibitors but more are expected this year. "We've certainly got space for plenty," Rubinetti says of the Orlando Convention Center.
SCA will have its own exhibit space, "where we're going to have presentations from each of our industry councils on display," says Vanderhoof.
There also will be three pre-conference day-long workshops on May 11 at the convention center. The first will cover technology and payments applications and is sponsored by the Smart Card Alliance; The GlobalPlatform Value Proposition for Identity Management and a seminar on the Open Authentication Architecture for the Universal Adoption Of Strong Authentication, sponsored by the Open Authentication Initiative, rounds out the pre-conference sessions.
Conference attendees will also have a chance to win a two-year lease on a Mercedes SLK, a contest sponsored by Infineon. CTST's largest sponsor is Oberthur, which is handling the registration area. In addition, G&D will have a pavilion that will give those with exhibit hall-only passes, rather than those with a full registration, a taste of the CTST education sessions.
"It will be set up like a mini-auditorium on the exhibit floor. Anyone with access to the exhibit hall can sit and enjoy these sessions on different topics. Our technology tours of the exhibit area will also begin there," says Rubinetti.
For more information and to register go to www.ctst.com.