Data center better secured by biometrics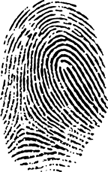 ScaleMatrix integrated biometrics into various levels of access in its San Diego-based cloud data center, reports Security Info Watch, giving it added security for its clients.
The company installed many security features into the protection of its data center, including a networked fingerprint-biometric access control system. This system controls physical entry into the building with a Digitus Biometric wall-mount fingerprint-recognition access system. Authorized users can enter the building after inputting a PIN plus fingerprint. The system matches the fingerprint reading to a stored fingerprint template in order to authorize entry.
Access to each server cabinet is also protected with biometric fingerprint readers, which protect individual client's data by only allowing them to have access to it.
Implementing these strict standards for access has given ScaleMatrix the ability to better help with compliance audits because the system provides a complete audit trail of visitors from door to door.
Read more here.