DHS budget includes funds for biometric and ID projects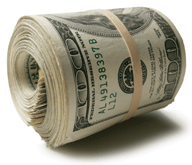 By Zack Martin, Editor
President Bush is asking for $390.3 million to fund the US VISIT program for the 2009 fiscal year. Other biometric and identification programs, including Real ID and the Western Hemisphere Travel Initiative, were also highlighted in the U.S. Department of Homeland Security's budget-in-brief.
But the overall budget is a mixed bag for security and identification projects, according to Jeremy Grant, senior vice president and identity solutions analyst at the Stanford Group Company.
Real ID and the FBI's Next Generation Identification (NGI) program are the only notable winners in the 2009 fiscal year budget, Grant says. Real ID gets its first-ever support in a White House budget, with $50 million in dedicated funding and a separate pool of grants funds available to states.
Total NGI system spending is forecast to rise 9% – but actual spending growth on the biometric aspects of the system will likely exceed this number as the program gets into full swing in 2009. Lockheed Martin Corp., Bethesda, Md., was awarded the contract by the FBI in February.
The $390.3 million for US VISIT is an 18% cut from the previous year, Grant says. US VISIT, which is upgrading to 10-prints in 2008, matched more than 160,000 travelers against its watch list in the 2007 fiscal year. Latent print identification identified 129 previously unidentified individuals. The US VISIT fingerprint watch list is 3.2 million sets of prints. The program also began remote biometric identity verification. Working with the U.S. Coast Guard, US VISIT extended biometric verification to remote locations where no information technology infrastructure existed.
A priority for the 2009 fiscal year, which begins Sept. 30, 2008, is creation of a comprehensive exit portion of US VISIT. The agency is asking that $42.6 million of the $390.3 million be used to help create this portion of the system. All citizens are fingerprinted as they come into the country, but attempting to confirm their exit with biometrics has been more difficult. Some travelers have used their biometric when leaving the country while others haven't. The agency will also look at a biometric exit solution at land borders.
Integrating the US VISIT fingerprint database with the FBI's IAFIS is another priority for the agency in the coming fiscal year. The agency is requesting $4.2 million to aid in this incorporating the two systems.
DHS is asking for $106.9 million to support implementation of technology to support the Western Hemisphere Travel Initiative (WHTI) at land border crossings. The funds will go to complete infrastructure improvements at the top 39 land ports of entry covering 95% of the land border arrivals.
In FY 2008, DHS received $225 million to develop the primary vehicle application, install hardware and make the necessary lane modifications to implement WHTI at 13 high-volume ports. The FY 2009 increment would pay for the completion of infrastructure improvements at the non-Radio Frequency Identification point of entry (POE) and pays for program management and support of the previously installed POEs.
As a part of WHTI, some border states are implementing enhanced driver licenses so residents can use one ID for both purposes. The new licenses are equipped with RFID chips so they can be used for identification at land border crossings.
DHS signed agreements with the states of Washington, Vermont, New York and Arizona to enhance the security of their state driver licenses and potentially satisfy Real ID requirements or serve as alternatives for entry at land and sea borders.
In order to comply with Real ID, states will have to verify a resident's citizenship. DHS' Bureau of U.S. Citizenship and Immigration Services is asking for $50 million to develop an information sharing and verification hub that can enable states to verify source documents with other state and federal agencies.
States can also request grants to meet Real ID requirements. DHS is asking for $2.2 billion for the Homeland Security Grant Programs, Infrastructure Protection Grant Programs, Emergency Management Performance Grants Program and Assistance to Firefighters Grants.
The Transportation Worker Identification Credential is slated for $26.6 million in funding for the next fiscal year. Since October, 7,000 port workers have enrolled in the TWIC biometric credential program.
More than 750,000 longshoremen, truck drivers, port employees and others requiring un-escorted access to secure areas of ports will ultimately be required to obtain a TWIC.