Discover approves FlyBuy stickers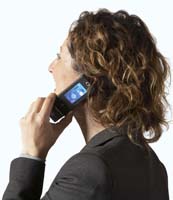 Oberthur Technologies' contactless sticker product–FlyBuy–has been granted approval by Discover Financial Services. Discover's type approval process ensures that the Discover Zip contactless payment application properly operates on the FlyBuy Sticker and that it is also interoperable with Discover-certified payment terminals.
Discover's credit, debit, and prepaid issuers may now use FlyBuy Sticker for contactless sticker programs. The approval has already prompted Discover payments acquirer, Heartland Payment Systems, to partner with Oberthur Technologies on product rollouts scheduled for early 2010.
Oberthur Technologies created the FlyBuy Sticker, a contactless payment device that can be attached to any surface including a mobile phone, PDA, MP3 player or key ring. To pay, the cardholder simply needs to place the device with the Sticker attached in front of the contactless reader. The FlyBuy Sticker can be used at any Point-of-Sale terminal accepting contactless including Discover Zip, Discover's contactless payments feature.