E-Pasports are coming, but standards acceptance may take longer

A panel of ID industry experts provided predictions for 2006. One of these glimpses into the future will appear here each day during December.
By Gil Bernabeu, Technical Director, GlobalPlatform
Next year (2006) will see the first deployment and pilots of e-passport schemes based upon the International Civil Aviation Authorities (ICAO) specifications. Designed to enhance both global border control and homeland security, the new standards will tighten border security, reduce card counterfeiting and provide officials with detailed information on a rapidly changing and migrating population.
As the industry has now formally adopted ICAO specifications as the standard for the integration of contactless smart card chips and biometric information into passports, efforts have focused on creating a standardized infrastructure to support worldwide access across borders.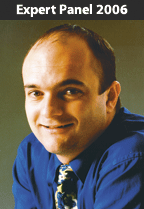 Governments globally agree on a solution based on the ICAO data definition that facilitates access to information when appropriate, in a consistent language. But the aim of creating an environment in which a citizen can submit a visa application, and receive it via a chip in his or her passport, will only be realized when every country agrees to the standard of the applications management (load and delete an application in a smart card).
And governments are eager to secure a unified infrastructure for an interoperable ID program, as this will also assist them in encouraging public acceptance and usage of e-ID programs. By offering additional services outside the conventional ID application, governments intend to demonstrate the advantages a smart card program can afford.
First, e-government applications can provide easier access to government services online, reduce the number of forms through use of a smart card, and make official transactions (paying fees, obtaining permits) easier. But non-government applications, such as transit cards and ATM cash withdrawals, will promote the daily usage of such cards. In order to leverage investment in these projects, multi-application programs require a platform that is flexible and offers post-issuance capabilities.
Contactless Smart Cards
The next few years will see a surge in the number of new interfaces and protocols. While contactless is becoming the defacto standard for e-passports, the e-ID market looks likely to roll out 'dual way' smart cards. These cards have chips that communicate through both the conventional contact interface, as an example, with a computer at home to access online services, while also accommodating a contactless interface, allowing the card to communicate via radio signals to a reader in close proximity. The contactless interface multiplies the smart card capacity to interact with numerous acceptance devices leading to new services.
EMV Migration
Following the EMV migration of 2005 in specific regions, financial institutes that have deployed basic EMV are beginning to look at how to extract more value from their new smart card-based infrastructure. Added features, such as dynamic on-card risk management, smart card management, and multiple applications, are all being considered as opportunities to leverage the new infrastructure. EMV provides to the end user an easy and trusted way of making financial transactions.
Content management, the next wave
In the near future, smart cards will be able to manage megabytes of data, providing a vehicle by which local and global media networks will be able to sell protected content such as e-newspapers, video news, and other multimedia data like music files and games. A combination of these key drivers, and the use of more memory in smart cards, will offer a welcome incentive to encourage multi-application programs to evolve across industry partnerships, persuading usage within the public sector, and offering a competitive edge to private operators.
---

About GlobalPlatform:
Driven by over 50 cross-industry member organizations, GlobalPlatform is the leading, international association, focused on establishing, maintaining and driving the adoption of standards to enable an open and interoperable infrastructure for smart cards, devices and systems that simplifies and accelerates development, deployment and management of applications across industries. These specifications are known as the standard for smart card infrastructure, thanks to their balance of technical superiority and business justification. GlobalPlatform specifications are available royalty-free and have been adopted in Europe, North America, Asia and Australia by many public and private bodies.
Current estimates for 2005 predict the number of GlobalPlatform smart cards in circulation exceeds 70 million and an additional 450 million GSM cards utilize GlobalPlatform technology for Over-The-Air application downloads.
GlobalPlatform is an independent, not-for-profit organization and its strategy is defined and prioritized by a Board of Directors.
---
Visit GlobalPlatform on the web at www.globalplatform.org.