Elyctis launches affordable ID BOX for e-passport verification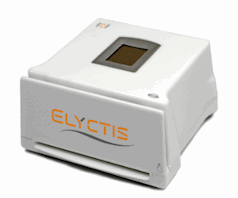 Elyctis, an electronic ID solutions developer based in France, has announced the release of ID BOX, a new compact e-passport reader.
According to Elyctis, the ID BOX provides a much cheaper alternative to current e-passport verification equipment, enabling more border control and law enforcement officers to read all the features of electronic and biometric passports, including facial, fingerprint and iris scans.
Because of its small size, low power consumption and affordable price, the ID BOX may also be used by hotel receptionists, merchants, civil servants, or any other civilian handling passports, according to Elyctis.
The ID BOX includes an optical scanner, a contactless chip reader and a fingerprint sensor, along with a contact smart card reader and two SAMs (Security Access Modules), which ensure that only an authorized person is able to verify the complete passport holder identity, according to Elyctics.
In order to support international roll out of e-passports, the ID BOX complies to all ICAO, IAS, ISO7816, ISO14443, PC/SC, and biometry industry standards, as well as all ICAO specifications and recommendations including BAC, PA, AA, EAC and SAC.