EMV drives smart card shipments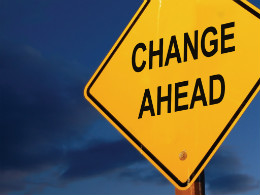 With smart and EMV card adoption continuing to grow— especially in China and Latin America— shipments of the cards is expected to rise to the tune of 2.8 billion units by 2017.
American financial institutions have taken notice of the impending shift in payments as 19 institutions have committed to EMV. MasterCard, Visa, Discover, American Express mandates will also be pushing banks to issued EMV compliant technology.
Mirroring the U.S. jump to EMV adoption is China's migration to a PBOC 2.0 standard— a move that will greatly increase the country's need for smart and EMV cards. With one of the world's fastest growing banking populations, emphasis on the Chinese region is vital as ABI Research predicts that one in four smart payment card shipments will be sent to China by 2017.
Latin America— namely Mexico, Brazil and Argentina— is expected to increase its smart/EMV card shipments from 180 million in 2011 to 315 million in 2017. The increased activity by the regions heavy hitters has spurred the likes of Venezuela, Costa Rica, and Chile to commence migration in 2012.
ABI's predicted payment card data has been split into smart and mag-stripe applications with further detail provided for smart cards and all data broken down by product and technology type—ATM only, credit, debit, pre-paid, contact, pure contactless and dual interface.