End users want more out of cards, printers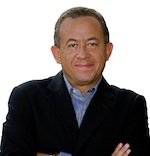 Smart cards, both contact and contactless, have become standard technologies for applications such as identification, access control, loyalty programs, transportation and banking.
Cards are becoming more technically advanced and a single card now supports multiple applications. For instance, a single student ID card can serve not only as a visual ID, but also for applications such as meal program cards, access cards for controlled entry areas, library checkouts or student attendance tracking.
Over the past few years, the average price of card printers has been going down and at the same times, customers' needs are more sophisticated as they are now aware of what a card printer is and are therefore demanding more than basic visual IDs.
If the economic downturn of these past few years has made companies more proactive to keep their costs down, it hasn't impacted the need for professional, reliable and high-quality card printing solutions. Therefore, card printers need to be more flexible and scalable, and support a variety of encoding options – magnetic, contact smart card and contactless cards. This is the right path to prepare for the future.
In order to meet these ever-fast evolving needs, new technologies have been developing extremely fast. For instance, we have noticed an increase in demand of UHF (ultrahigh-frequency) and NFC (near field communication) card printers.
The Gen 2 UHF RFID technology – already widely used in asset management – brings security, speed and convenience to any identification process. Gen 2 ID cards offer a wider read range and enable multiple card reads at the same time.
Gen 2 is an internationally recognized standard that enables flexibility in many applications when integrated in a card printer. Gen 2 UHF card printers are already used for access control in high-security premises or locations where crowd control is an issue such as ski resorts, cruise ships, amusement parks or events.
NFC also enables for simplified transactions as data can now be sent from a mobile phone to a card printer, which makes ID badging even simpler for the user.
If integrating these technologies is now a given, it is important that it never translates into card printing solutions that are too complicated to use.
The market wants a worry-free installation process, easy integration and simple software components. That's why Evolis has been focusing on offering printers that can be used without prior training and deployed in a fast and cost-efficient way.
Another challenge is the overall impact of card printing on the environment. As our societies get more and more concerned over their environmental footprint, card printers' manufacturers need to be responsible and comply with the environmental regulations. Indeed, going green should not just be a marketing promise and the overall impact of card printing on the environment should be monitored.
Evolis has tried to be eco-friendly when designing its printers. The Evolis Zenius card printer uses recycled materials that can, in turn, be recycled. The printer is also a low-energy system as it complies with the stringent ErP European directive. As a result, Zenius has low electric consumption.
Reducing costs while still investing in innovative yet environmental-friendly technologies will definitely be a huge challenge for 2012. Expect brand new card printers that will definitely set new standards in the industry.
About the AVISIAN Publishing Expert Panel
At the close of each year, AVISIAN Publishing's editorial team selects a group of key leaders from various sectors of the ID technology market to serve as Expert Panelists. Each individual is asked to share their unique insight into what lies ahead. During the month of January, these panelist's predictions are published daily at the appropriate title within the AVISIAN suite of ID technology publications: SecureIDNews, ContactlessNews, CR80News, NFCNews, DigitalIDNews, ThirdFactor, RFIDNews, EnterpriseIDNews, FinancialIDNews, GovernmentIDNews, HealthIDNews, FIPS201.com, IDNoticias es.