Entrust adds valuable partner, enters Bangladesh market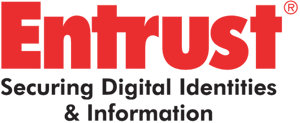 Entrust, a provider of solutions for securing digital identities and information, has formed a partnership with Tusuka Technotrade Limited of Bangladesh. The agreement will focus on providing identity-based security solutions in the government, financial and enterprise markets.
Goldman Sachs, a global investment banking and securities firm, named Bangladesh as one of the "Next Eleven", having the highest potential of becoming one of the world's largest economies in the 21st century.
A member of Entrust's Trusted Partner program and value-added reseller in southern Asia, Tusuka Technotrade will help organizations in the country design and deploy identity-based security solutions. The partnership will also open opportunity to jointly increase the Entrust and TTL footprint of efficient security and identity and management solutions in Bangladesh.