Episode 21: Retailers use biometrics to customize message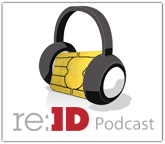 Customized offers based on your appearance using facial recognition biometrics? That's what YCD Multimedia is touting and will be piloting at Buffalo, N.Y.-based Dunkin' Donuts stores. Regarding ID Editor Zack Martin spoke with Barry Salzman, CEO at YCD Multimedia, about his company's technology and where he sees it going.
http://www.secureidnews.com/podcasts for older podcasts.