Episode 24: Passport Card update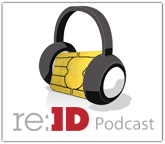 Paul Hunter, with the Department of Homeland Security, talks with Regarding ID Editor Zack Martin about Passport Cards, Enhanced Driver Licenses and the system that will read these credentials. Hunter talked about how the systems are being deployed along land borders and commented on a report released that detailed some potential vulnerabilities with the new ID documents.
http://www.secureidnews.com/podcasts for older podcasts.