Episode 75: NSTIC: It's all in the implementation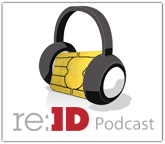 The National Strategy for Trusted Identities in Cyberspace has lofty goals but as always the devil is in the details. If implemented correctly the strategy is a good thing, though this won't be easy.
"It is a utopian document," says Aaron Titus, chief privacy officer and vice president of business development at Identity Finder. "Hating NSTIC, in it's current form, is like hating puppies and rainbows because it just about says anything that anyone would want. My concern is in the implementation, there's a lot that can go wrong."
In our continuing series, Titus fills listeners in on some of the potential pitfalls and what officials need to watch out for when it comes to putting the strategy into practice.
| | | | |
| --- | --- | --- | --- |
| iTunes | Aggregator | m4a | mp3 |