Episode 9: Online authentication with social networking sites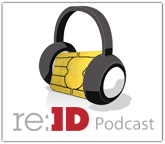 Editor Zack Martin examines the missing links in protecting and authenticating online identity for social networking sites, especially for minors. With sites like MySpace and Facebook having millions of users, some younger than ten years old, people want to talk about how to protect the children. But at what cost? And will strong authentication ever become mandated by the government for social networking sites much like new strong authentication requirements for financial institutions? All this and more during a discussion between Zack and host Ryan Kline.
http://www.secureidnews.com/podcasts for older podcasts.
To see an interview with Ashley Grills and her role in a MySpace scheme linked to a girl's suicide, visit ABC.com.