Episode 94: Prototype mobile ID app tested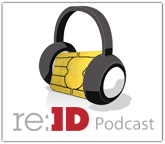 When buying a six-pack of beer it makes sense that an individual confirms that they are at least 21-years-old. But when the consumer shows a clerk the government-issued ID they are giving up address, date of birth and other information as well. In a perfect world the clerk would only see the age.
Andrew Clement, a professor in the Faculty of Information at the University of Toronto, is trying to remedy this with the Prop ID research project. Prop ID means that the personal information provided is proportionate to what's needed for the specific transaction. Only the necessary details are transmitted. This is also one of the core principals around the U.S. government's National Strategy for Trusted Identities in Cyberspace. Regarding ID's Gina Jordan spoke with Clement about the project.
| | | | |
| --- | --- | --- | --- |
| iTunes | Aggregator | m4a | mp3 |