ERPLY debuts NFC reader for iPhone, iPad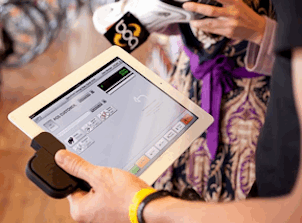 ERPLY has announced the launch of a new POS reader that hooks up to an Apple iPad or iPhone to accept credit card and NFC payments.
According to ERPLY, the mobile device attaches directly to the charging port of an iPad or iPhone, enabling secure transactions on the ERPLY POS software platform.
The reader also works with ERPLY's inventory software, allowing retailers to keep track of inventory from the same mobile device that they use to ring up a customer.
Upon completion of a transaction, a digital receipt is sent to the customer via SMS or email.
Priced at $50, the reader features a 1.9% transaction fee – "considerably less" than fees charged by Square and Verifone, says ERPLY.
The reader, which works exclusively with ERPLY's software, is available now for the iPad and will be available within three months for the iPhone.